The best Disney Plus bundles: Hulu, ESPN+, Star and global offers compared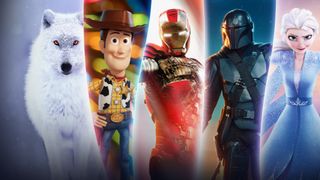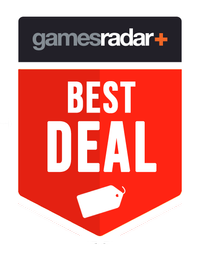 (Image credit: Disney Plus)

Getting your hands on one of the Disney Plus bundles is a good idea. Besides receiving all the fantastic content from Disney Plus itself (which already tops the list of best streaming services, by the way) you're also gaining access to others like Hulu and ESPN Plus. What's more, prices are seriously low for these offerings. It's a win-win situation.
As a result, we've put together this global guide on Disney Plus bundles to help you find the best value package and get Disney Plus into your home for minimal effort with as many (or as few) extras as you want. For example, US readers can pick up Disney Plus, Hulu, and ESPN Plus for just $13.99 per month. That's stunning value seeing as DP on its own is $7.99 a month.
US streamers have the most Disney Plus bundle options out of anyone right now. If you like the look of the Hulu offer mentioned above but want to avoid those pesky ads, then you can get the ad-free version for $19.99 a month – and don't forget, you can cancel at any time.
Thanks to Hulu being packed with a wide range of content and much more for adults – we're talking Killing Eve, Fargo, Rick and Morty, Brooklyn 99, Handmaid's Tale, It's Always Sunny in Philadelphia, Parasite, Family Guy, Devs, and American Horror Story – it's a great companion service. In addition, a 4K Netflix account costs $17.99 a month, so we think that this Disney Plus bundle is an absolute steal (especially as there's lots of 4K Disney Plus content at no extra charge).
Today's best cheap Disney Plus bundles
Disney Plus bundles – USA
Just want Disney Plus on its own and not bundled with any extras? The rolling one-month subscription is just $7.99 per month. You're also free to cancel at any time or upgrade to the Disney Plus bundles above if you wish. Since the Disney Plus free trial has been axed, this is the next best option.
Disney Plus bundles – UK
Disney Plus HotStar bundles – India
Disney Plus bundles offer a fantastic home entertainment experience. With hundreds of hours of content and some of the biggest names in entertainment on its roster, the streaming service has a lot to offer. It's growing all the time, too. Namely, you can watch Soul (the brand-new Pixar movie) at your leisure, and you're also able to see both seasons of The Mandalorian TV show via the service right now.
Not that cartoons and sci-fi are the only things on Disney Plus. Besides a ton of Marvel movies, The Falcon and the Winter Soldier (not to mention Wandavision) is here to continue the MCU story. In addition, you're also getting the full Star Wars collection of films, the ability to watch Raya and the Last Dragon, over 30 seasons of The Simpsons, National Geographic documentaries, and more that we don't really have room for here. 
That stampede of content shows no sign of slowing down, either. Besides the Marvel shows we mentioned above, a Loki series is also on the way, as is an Obi-Wan show and a clutch of others focusing on characters like She-Hulk, Moon Knight, and Ms Marvel. Even Boba Fett, Ahsoka, and the Bad Batch from Star Wars are getting their own spin-offs.
If you want to learn more about the new streaming service from the House of Mouse, we've rounded up the details along with what movies and TV shows you can watch over on our Disney Plus page. 
If you'd like to check out some other streaming services we've looked into the latest HBO Max prices. Also in the US, the latest Hulu prices are seriously cheap right now, and the Peacock TV costs are low too. We've got a guide to the latest Paramount Plus prices for the new and improved streaming service. Looking for more sports action instead? Then our roundup of today's ESPN Plus costs and Fubo TV costs and packages is well worth a look.