The Black Friday TV deals for gaming, movies and more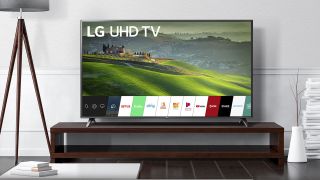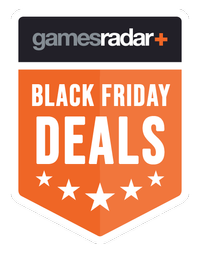 (Image credit: LG)

The Black Friday TV deals are already coming thick and fast. They're changing all the time, too, which means the best way to get ahead of the Black Friday rush is to pull the trigger on some early discounts. Already, there are savings of literally over $1000 on some sets, plus there are options available for every budget, from 4K Samsung TVs for just over $250, all the way to the 75-inch units that will make your next-gen systems pop.
Speaking of, if you were looking to buy a PS5 or buy an Xbox Series X (or even both, if you can stretch that far), it makes sense to upgrade your TV alongside it. That's why these Black Friday TV deals are slowly becoming unmissable – you don't want to be playing the biggest games on a screen that's several years old at this point. 2020 models are suddenly taking a sharp discount – and we've collected them all for you below.
There are some of the best gaming TVs, sets that are perfect for the home theatre experience, so start scrolling down now for some bargains.
Black Friday gaming retailers

US: Amazon | Best Buy | Dell | Walmart | Newegg | B&H Photo
UK: Amazon UK | Currys | Argos | John Lewis | AO | Very
That's right, it's all here in one place. As you can see above (and below) the Black Friday TV deals are coming from all of your favourite retailers – and we've rounded up the best of the best so far. That's for both the US and UK, too, with over $1500 being cut on a top-of-the-line Samsung on one side of the pond, and £500 savings for an OLED set with five-year guarantee on the other. Think of what you'll be able to buy with all those savings. It all adds up, that's for sure.
If there's a great TV deal we stumble across, you'll find it listed here. To get the most out of next-gen consoles and their higher-quality resolutions and ray-tracing, you'll need a great TV. So, commit now and save some serious cash. That's why we've rounded up a handful of the best TV deals going right now to get you saving instead of scrambling.
There are even plenty of Black Friday gaming laptops deals, the Black Friday gaming PC deals, and the PS5 Black Friday deals to get acquainted with. However, time is of the essence – particularly on newer models from brands like LG, Sony, and Samsung, as these things sell out fast. You're talking literally hours here, and we've had to update accordingly down to the minute for some of these Black Friday TV deals.
With that in mind, make sure you bookmark this page as one of your go-to destinations among the wider Black Friday gaming deals and pop back regularly to see how the offers are shaping up. And you can count on us picking out the right discounts for you, and them being genuinely good deals, as we have years of experience of what makes TV deals worthy of your attention. 
To get you going, here are the latest prices on our favorite gaming TVs, as well as some early Black Friday TV deals that are live right now.
Early Black Friday TV deals – US
Ready to get started with the Black Friday TV deals? So are we. That's why we've listed some of the top offers in the US below. This list will be continually updated as well, so you can guarantee that you're getting a bargain.
Early Black Friday TV deals – UK
The early Black Friday TV deals have started in the UK too. As with the above, this selection of offers is continually updated, so be sure to check in every now and then and see if you can't find a bargain just yet.
If you fancy your screens more specialised, then check out our guides to the best gaming monitor, best 4K monitor for gaming, and with a console-slant, the best PS4 monitors.
I'm one of the Hardware Editors for GamesRadar+, and I take care of a whole host of gaming tech reviews, buying guides, and news and deals content that pops up across GamesRadar+. I'm also a qualified landscape and garden designer so do that in my spare time, and lean on it to write about games' landscapes and environments too.